NHS account help and support
Everything you need to know about your NHS account and the NHS App, to help you access NHS services online.
NHS App and your NHS account
Download the NHS App, or open the NHS website in a web browser, to set up and log in to your NHS account. Owned and run by the NHS, your NHS account is a simple and secure way to access a range of NHS services online.
Find out more about using the NHS App, or the NHS website, to access services in your NHS account

Get help and support with your NHS account in the NHS App or the NHS website

Read our terms of use, privacy policy, cookies policy and more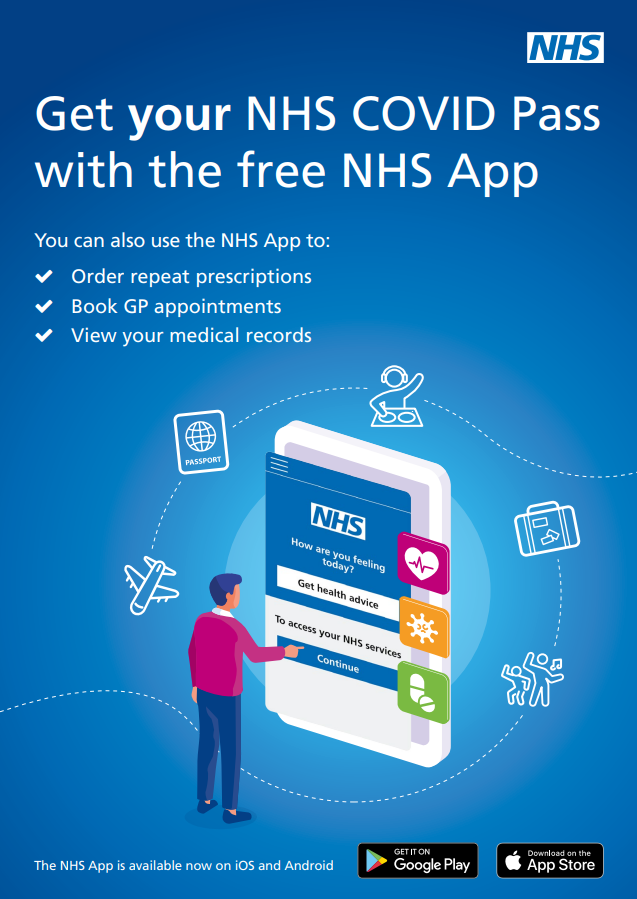 Getting started with your NHS account
Find out who can have an NHS account to use the NHS App or NHS website to access certain NHS services – and how to set up your account, log in and prove who you are to get full access.
Information:
We have changed how we talk about accessing certain NHS services online. We now call this logging in to your NHS account, whether you use the NHS App or the NHS website to do this. The services we offer have not changed.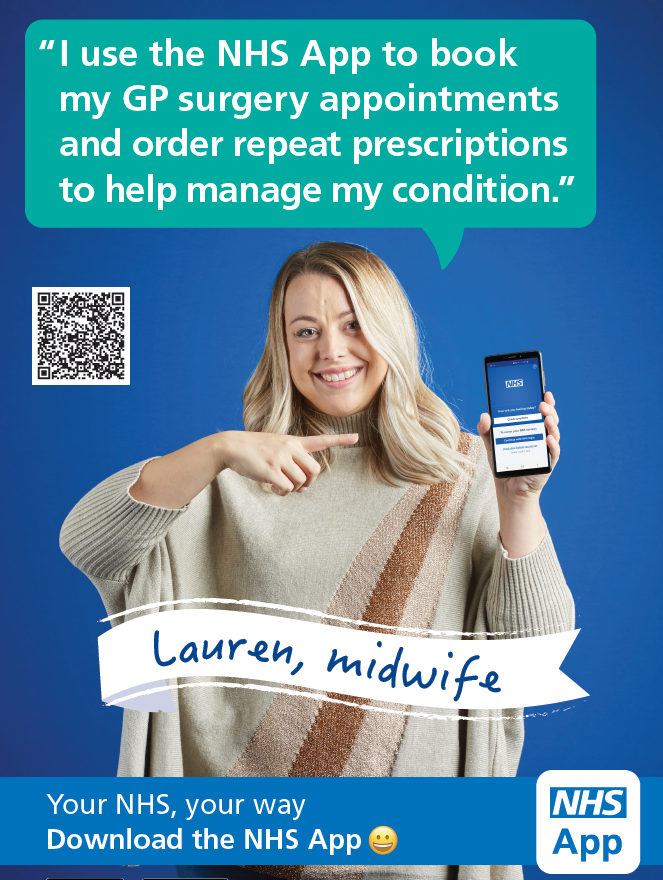 What people can do using their NHS App
The NHS App enables people to:
Patients can register and prove who they are so they can:
order their repeat prescriptions and view, set or change their nominated pharmacy, where they want their prescriptions to be sent
view their GP health record securely
manage their first hospital or clinic appointment with a specialist, when they are referred by their GP, through the NHS e-Referral Service (e-RS)
In some GP practices, depending on which systems are in use, people can also:
message their GP surgery, doctor or health professional online
consult a GP or health professional through an online form and get a reply
access health services on behalf of someone they care for
view useful links their doctor or health professional has shared with them
All GP practices in England are connected to the NHS App. This means that anyone aged 13 or over and registered with a GP practice in England can use it.
A range of digital tools is available alongside the NHS App, giving people an important choice in how they access GP services online.
Information for patients about the NHS App is available on the NHS website.