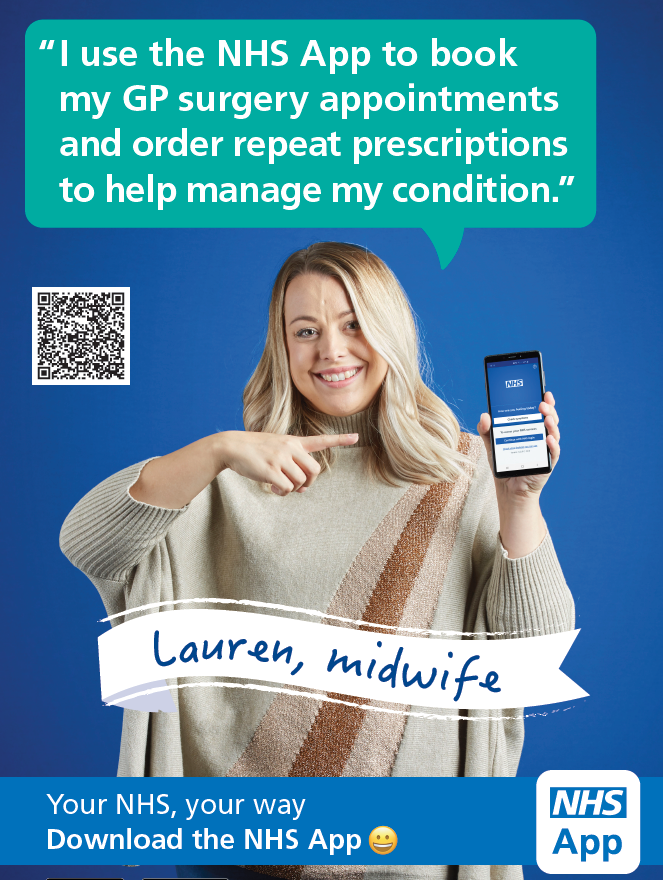 Are your details up to date?
Please check with reception or via your online account that we hold the correct contact telephone numbers for you.
It is important we can contact you by phone or SMS text message about your results and appointments.
Booking Appointments
The practice operates multiple telephone lines into the surgery, with a queuing system. Our telephone lines get very busy especially on Monday (all day) and before 11:00 on all other mornings – please try to avoid these times if possible.
Requests for emergency and same day appointments are dealt with as they come in throughout the day. The only real need to call early is to book a home visit. This should be made before 11:00 and a GP will assess if a home visit is necessary. Please remember that a doctor can see five patients in the time taken for one visit.
The reception team answering your calls are all trained and work within guidelines agreed by the doctors. They do a difficult job and we ask you to bear this in mind. At the request of the doctors, they will ask you some basic details regarding your needs to ensure you are given an appointment with the right person for the right length of time. This is entirely confidential and helps us run the system efficiently and effectively which is in all of our interests.
Contact Numbers:
Urgent Appointments
Medical emergencies will always be dealt with on the same day.
Telephone Appointments
Many patient concerns can be addressed by a telephone consultation. You will be given an approximate appointment time when the GP will call you back to discuss your health needs. We will endeavour to call within a 1 hour window of the allocated appointment time and we will endeavour to call twice if you are unable to answer the first time within that window.
Some GP telephone appointments are available to book on line - please see our on line services section for information.
Please keep you contact details up to date. We are increasingly using telephone and SMS texting as a means of communication with our patients so please help us by keeping your contact details up to date.
Emergency Care Practitioners
We have a team of nurse and paramedic practitioners who are there to help look after you when you are ill. They are highly trained clinicians specialising in acute illness and will deal with most patients who need an emergency appointment on any day, they are supported by the emergency doctor.
Our emergency care practitioners also support our GP's with home visits and visits to nursing homes.
Home Visits
Doctors will visit patients at home if they are housebound or genuinely too unwell to come to the surgery.
Home visits are, however, very time consuming and reduce the number of appointments we are able to offer. Doctors can see around five patients at the surgery in the time taken for one home visit. At home we do not have full records and equipment so care is generally better delivered in the surgery.
For these reasons we ask you to request a visit only if you genuinely cannot get to the surgery due to illness or immobility.
We do not consider transport difficulties a sufficient justification for a home visit and it is quite safe to bring a child with a fever to the surgery.
If you think you need a home visit please call the surgery before 11.00am - you will be put through to a doctor to discuss your needs. Visits are undertaken by both GP's and Emergency Care Practitioners, please ensure you contact us as early as possible, visits requested later in the day are highly disruptive causing inconvenience to other patients with booked appointments. Afternoon visits are therefore for medical emergencies only.
Cancel an Appointment
It is important that you inform the reception staff if you are unable to attend your appointment, this will allow that appointment to be offered to another patient. If you fail to notify the Practice that you are unable to attend, you will be sent a letter informing you that you have defaulted from your appointment. Persistent defaulters maybe removed from the list.
To cancel an appointment you can ring 01225435757 and select option "1" to leave us a message - please leave details of your name, date of birth and date and time of your appointment.
Text Reminder Service
We have a texting service which allows you to receive confirmation and reminders about your appointments.
To have this service you will need to register by completing a consent form.
Please remember to update your contact details with us when you change address, telephone numbers and email address.
GP Training
Trowbridge Health Centre has a long established history as a training practice. This is a very important part of our provision to the NHS as it trains the GPs of the future. On occasion you may be offered an appointment with our training GP's
These are fully qualified doctors, who have had a number of years experience within hospitals in specialities relevant to General Practice and have now decided to develop a career in family medicine.
Dr Locke, Dr Bimbh and Dr Ponty are responsible for their training at Trowbridge health centre.