Covid-19 and Vaccination Information
We are here to help
COVID 19 cases in our area remains high, fortunately symptoms in patients who are vaccinated are in general less severe. This means that the majority of patients do not need hospital treatment, but are treated by our Practice Team.
Please be mindful of this if you are booking any routine appointment
The team at THC remain fully committed to providing your care through this highly pressured time.
In line with current Government guidance patients are required to continue to wear face coverings in all healthcare settings. The safety of you, our patients, is still our priority and we need to continue to take more precautions than shops, pubs, schools etc. due to some patients being more vulnerable than others. Please do not come in to the Surgery if you have tested positive for Covid 19.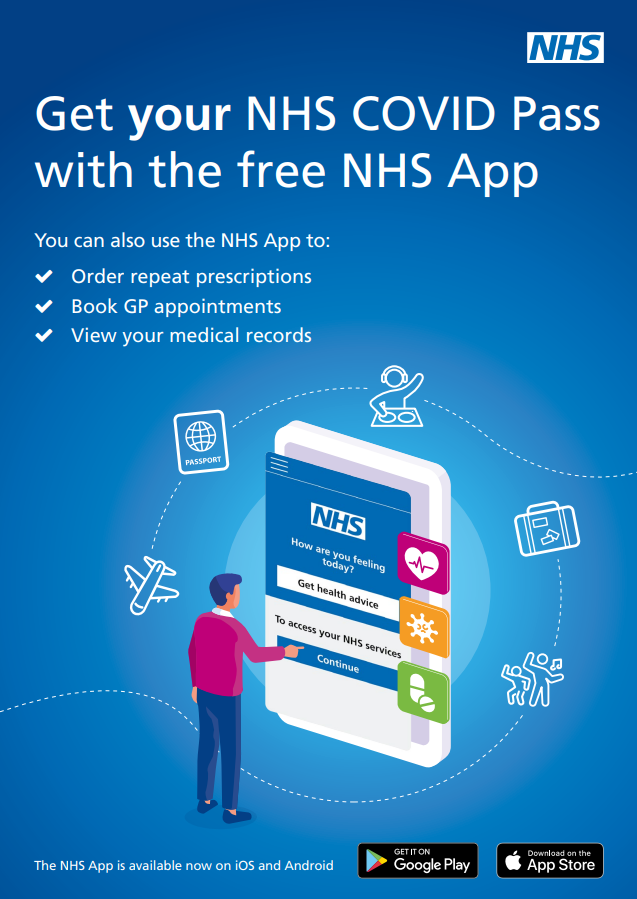 Facemask Policy
If you attend the Surgery in person then it is now optional to wear a face mask.
Please DO NOT come in to the surgery if you have tested positive for COVID 19.
Covid Vaccination Pass Information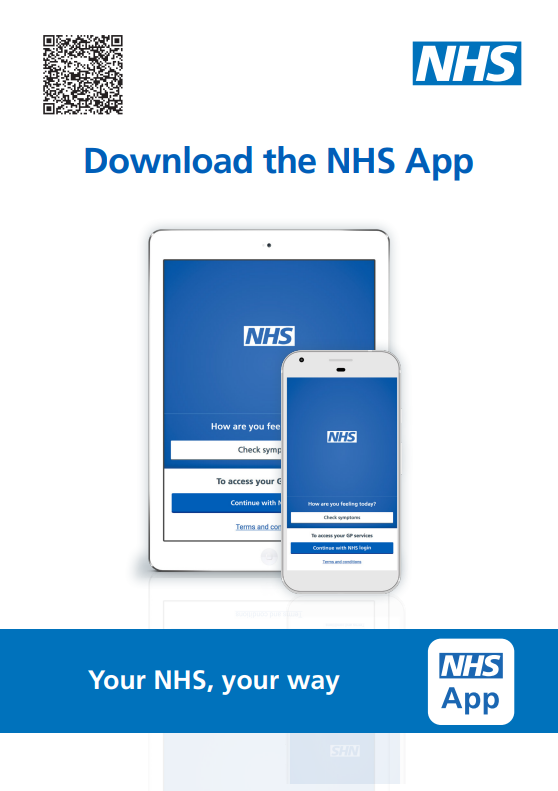 Digital NHS COVID Pass available to children aged 12 to 15
Children can get an NHS Login in order to generate a digital COVID Pass via the NHS App or nhs.uk without the need to contact their GP.
The NHS COVID Pass service for 12 to 15 year olds went live in early February, and it is accessible via nhs.uk for those aged 12 and over, and the NHS App for those aged 13 and over.
In addition to providing access to the NHS COVID Pass, the NHS App will allow 13 to 15 year olds to access other non-personalised services such as Health A-Z, organ donation and 111 online.
Patients can find out more on the NHS website or by calling 119.
Passport name not matching COVID Passport
We are being asked by patients to change their name on their GP records to match their passport. This is because usually they have changed their name but only informed either the passport office or the surgery but not both. We can do this on your GP records, but the automatic update this triggers to the central NHS database that links to your covid passport may take a few days. This is out of our control.
The covid passport does not show your middle name. We are therefore unable to add middle names to your covid passport. You need to take this up with the consulate or embassy of the country you are travelling to.
You must understand that for a while your GP records will be out of sync with Hospital records and prescriptions, until the automatic links are updated externally.
We will only change your records back when you change your name on your passport.
What we are effectively doing is accepting your current passport as your legal name and your medical records will shortly show this.
We will try to do this within a couple of days of asking, but this cannot take precedence over urgent medical tasks.
Covid Test Scams
There seems to be a number of new scams around following the change RE:Covid testing - please be aware:
Contact tracing ended from 24 February 2022 and the Government is no longer issuing SMS or emails to close contacts.
People will never receive a text from NHS Test and Trace or another government department advising them that they need to pay for a test. All groups that are eligible for testing will be provided with free tests.
Anyone who is contacted should immediately report it. If you are suspicious about an email received, forward it as an attachment to report@phishing.gov.uk. Suspicious text messages should be forwarded to the number 7726, which is free of charge.
If you believe you are a victim of fraud please report this to Action Fraud as soon as possible by calling 0300 123 2040 or visiting www.actionfraud.police.uk.